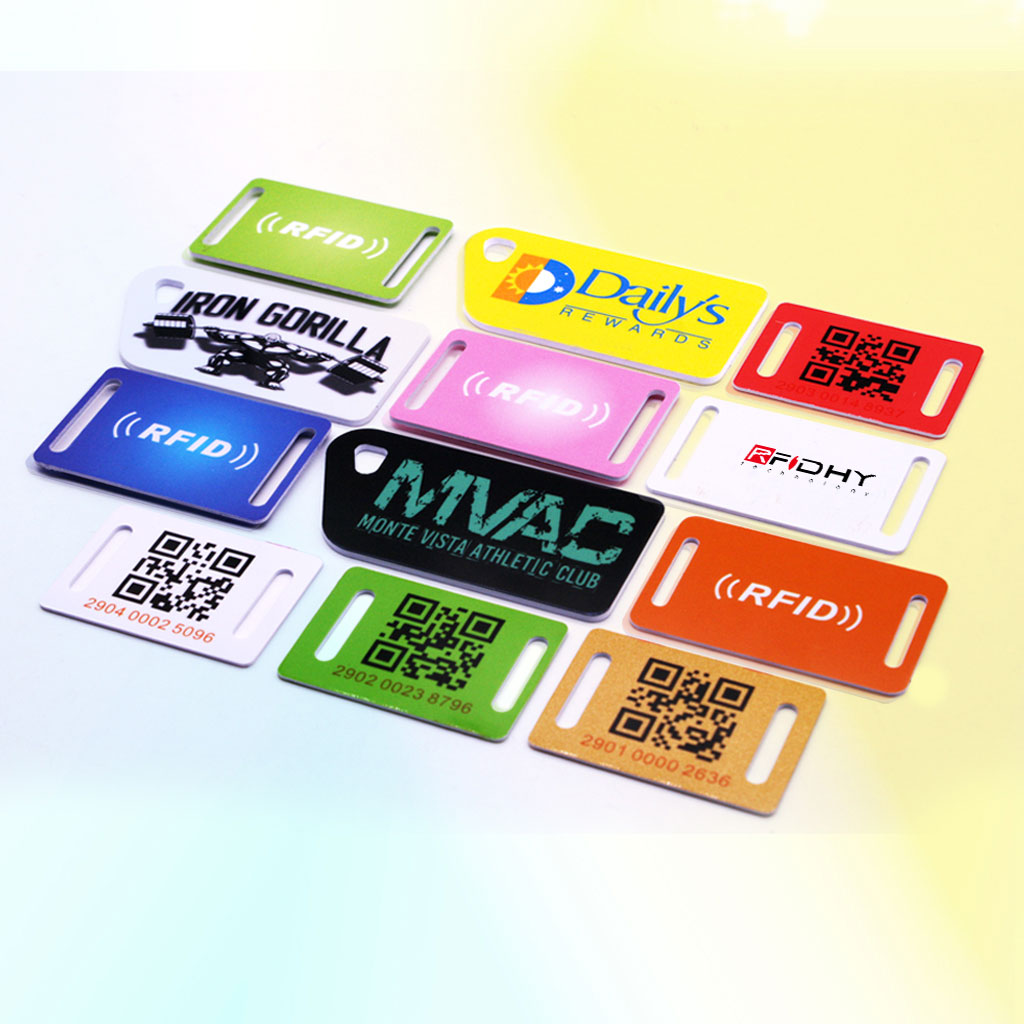 RFID PVC key tag is durable and are made from PVC. They do not peel apart and snap apart easily with smooth edges. They are printed in gorgeous full color. We have all sorts of configurations — from single key tags of varying sizes to wallet card and keytag combinations. These are designed so you can tuck the card into your wallet, attach the tag to  your keychain, or give one to a spouse or child.
Leave your contact detail now to get the latest price! 
Features
1. Materials

PVC

2. Size

42*26mm, 40*25mm, 36*25mm, 56*28mm, or customized

3. Chip Available

TK4100, EM4200, F08, MIFARE 1K, MIFARE 4K, MIFARE Ultralight, MIFARE DESFire EV1, I CODE SLI, Alien H3, Alien H4, Monza 4/5/6, etc.

4. Protocal

ISO11784/ ISO14443A/ ISO15693/ IS18000-6B/ EPC C1 GEN2

5. Frequency

LF, HF, UHF

6. Crafts

Barcode, QR Code, Spray number, Laser number, Epoxy, etc.

7. Card Surface

Matt/Glossy finish

8. Operating Temperature

-25°C to + 60°C

9. Storage Temperature

-40°C to + 70°C

10. Application

– Access Control and Time Attendance

– Cashless Vending

– Public Transportation

– Customer Loyalty Programs Loyalty
We've included our most popular configurations on our web site, including barcode key tags, but if you don't see what you are looking for here, please contact RFIDHY and we will be able to assist you.
Would you like it if every single time a customer grabbed their keys, your branding was right in front of them? This is what PVC key tags can do for your marketing, customer rewards, VIP or loyalty campaigns. Key tags are very simply, one of the best marketing values for your business!
Available chip technologies
Chip Type
Protocal
Capacity
Function

Available 125KHz Chip

TK4100
/
64 bit
Read Only
EM4200
/
128 bit
Read Only
T5577
/
330 bit
Read/Write
Hitag 1
ISO11784/5
2 kbit
Read/Write
Hitag 2
ISO11784/5
256 bit
Read/Write
Hitag S 2048
ISO11784/5
2 kbit
Read/Write

Available 13.56MHz Chip

MIFARE Ultralight EV1
ISO14443A
80 Byte
Read/Write
Ntag203
ISO14443A
144 Byte
Read/Write
Ntag215/215/216
ISO14443A
180/540/924 Byte
Read/Write
MIFARE Plus
ISO14443A
 2KB/4KB
Read/Write
MIFARE DESFire
ISO14443A
2KB/4KB/8KB
Read/Write
MIFARE Ultralight C
ISO14443A
192 Byte
Read/Write
I CODE SLI
ISO15693
  128 Byte
Read/Write

Available 860-960MHz Chip

Alien H3
ISO18000-6C
512 bit
Read/Write
Other ICs are available upon request.
Leave your contact detail now to get the latest price!