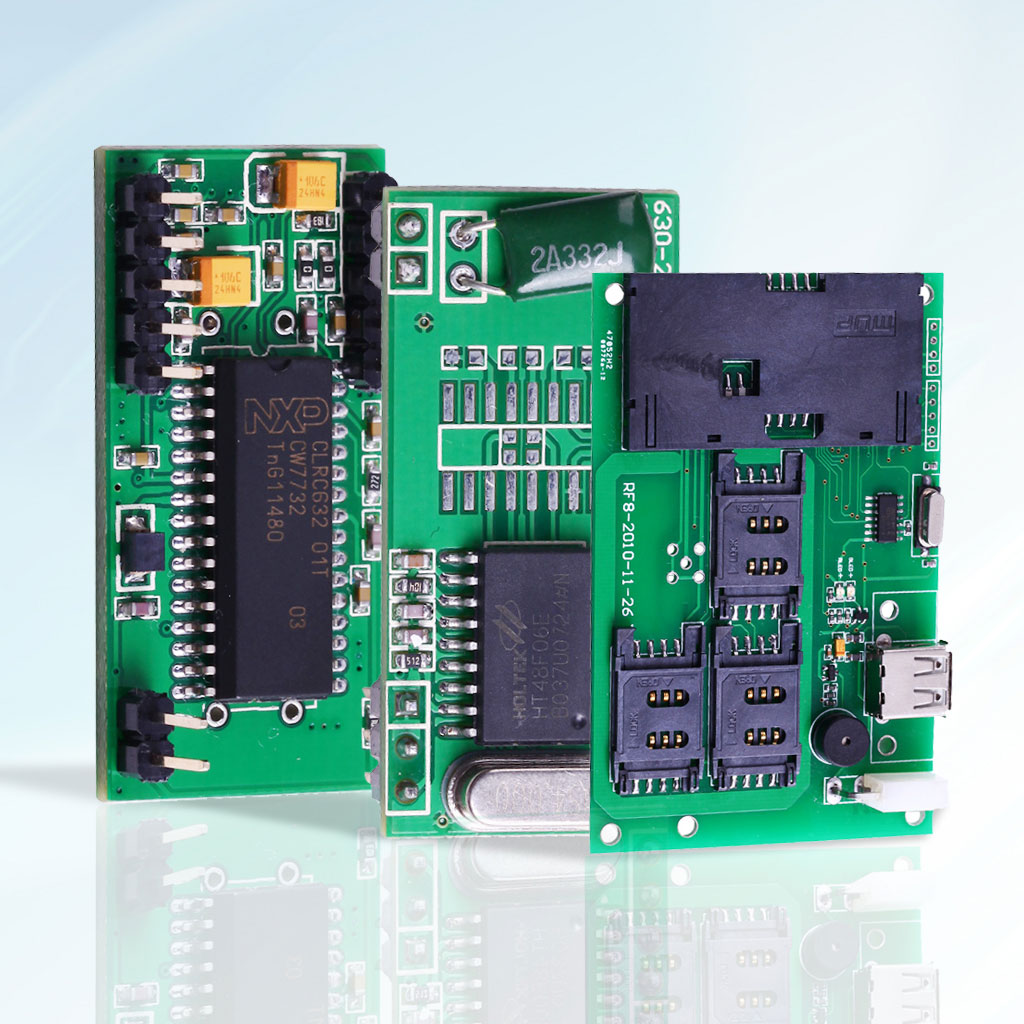 RFIDHY's RFID Reader Module is easy to use and can be used in a wide range of applications. The RFID module with very low power consumption and is ideal for battery operated, low cost, small form-factor portable readers.  
Leave your contact detail now to get the latest price! 
Specification
| | |
| --- | --- |
| | 9600-115200bit/s(Configurable , default 15200) |
| | Mifare One S50, Mifare One Ultralight, MifareOneS70, MifarePro |
| | ISO/IEC14443-A, ISO/IEC14443-B |
| | |
| | |
| | |
| | 118x73x15mm |
| | Access Control, Attendance Management, Parking Lot, Identification, Ladder Control, etc. |
Description
HY-RDM208 dual interface read-write module reads and writes ISO14443A, B contactless cards and contact/contactless CPU cards in line with ISO7816 standard. It realizes connection with PC machine and embedded equipment through RS232 or USB interface. Drive development kids of various platforms are provided together with the machine, attached demonstration programs realize all functions of the access radio frequency card.
Features
Support ISO14443A / B, contactless card;

Support contactless CPU card operation;

Support contactl CPU card operation;

USB operating mode, plug and play; or RS232 Interface and USB port power-taking operating mode;

A buzzer and two LED indicator lights;

Designed in accordance with the M&W standard protocol; products compatible with other domestic communication protocols;

A large card slot, three SAM card slots;

Can be used alone or used with an external antenna depending on the installation environments. The size, number of holes of external antenna and modules are same.
| | |
| --- | --- |
| | |
| | Serial interface, contactless card + CPU contact-type card |
Leave your contact detail now to get the latest price!