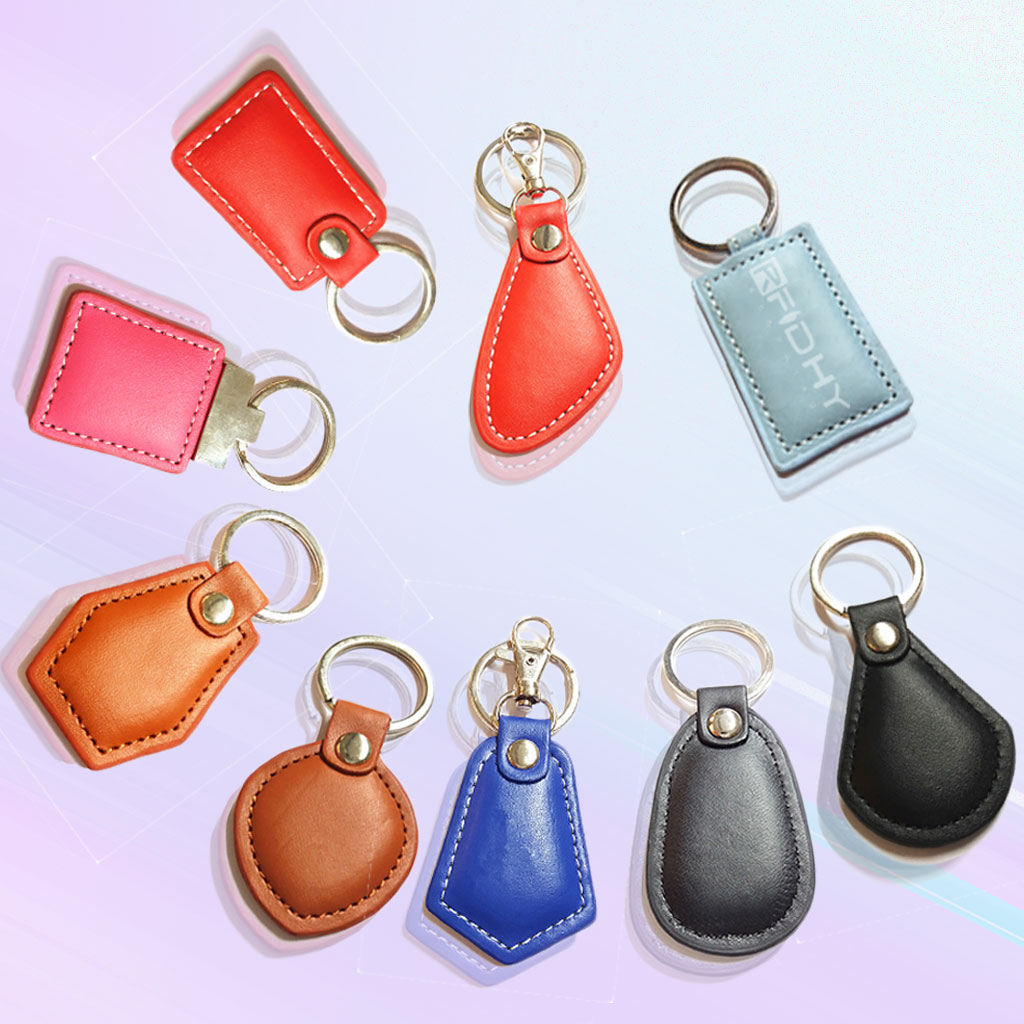 Key fobs Leather is the extension products of normal ISO card, which is designed and easily to carry with a luxury and unique appearance.
Design & Applications
All our RFID Key fobs Leather can be customized per your detail requirements for printing, color, package etc. Leather key fob logo can be silk printing and hot stamp printing.
Key fobs Leather with an iron ring for the attachment. Available different forms & size.
Key fobs Leather is a great solution for security systems, access control systems and time attendance systems.
Minimum order quantity is 100pcs.
Product application
Security sistems
Access control systems
Time attendance systems
Material: high quality leather
Frequency: 125 KHz, 13.56 MHz, 860-960 MHz
Craft: Silk-screen printing, Hot stamp, Embossed, etc.
Reading distance: 1~5 CM
Applications: Access control, Time attendance, etc.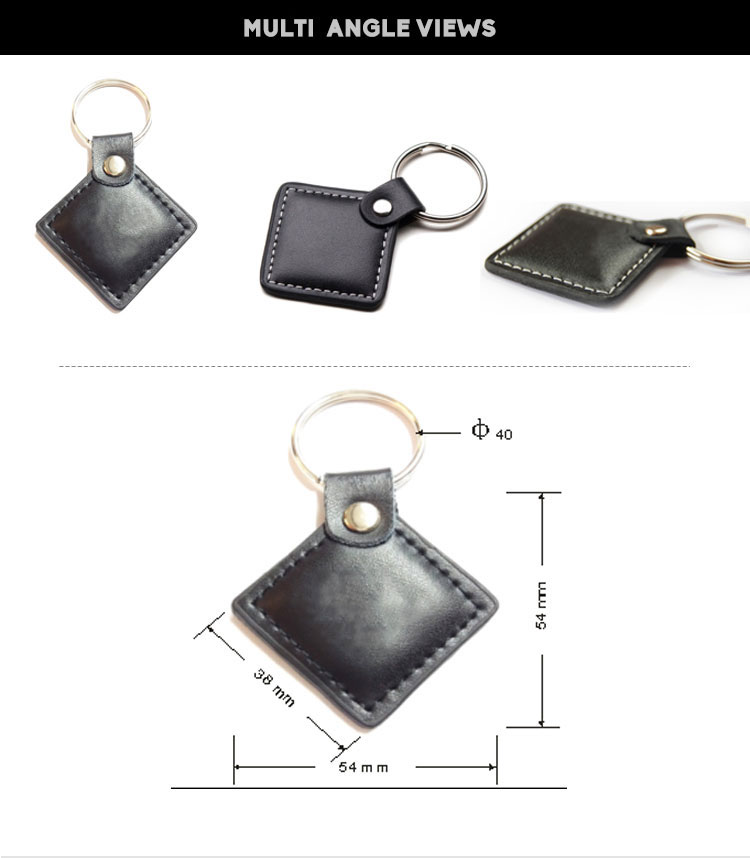 Available chip technologies
Manufacturer
125 kHz
13.56 MHz
EM Microelectronic
EM4102, EM4200
NXP
Hitag®1, 2, S
MIFARE Ultralight®, MIFARE® Classic, MIFARE® Classic EV1, MIFARE® DESFire® EV1, MIFARE® DESFire® EV2, MIFARE Plus®
I-Code®: SL1, SLI, SLIX, SLI-S, SLIX-S
Atmel
ATA5577
Legic®
Prime: MIM256, MIM1024
Advant: ATC1024, ATC2048, ATC4096
Other ICs are available upon request.