RFID Disposable Paper Wristband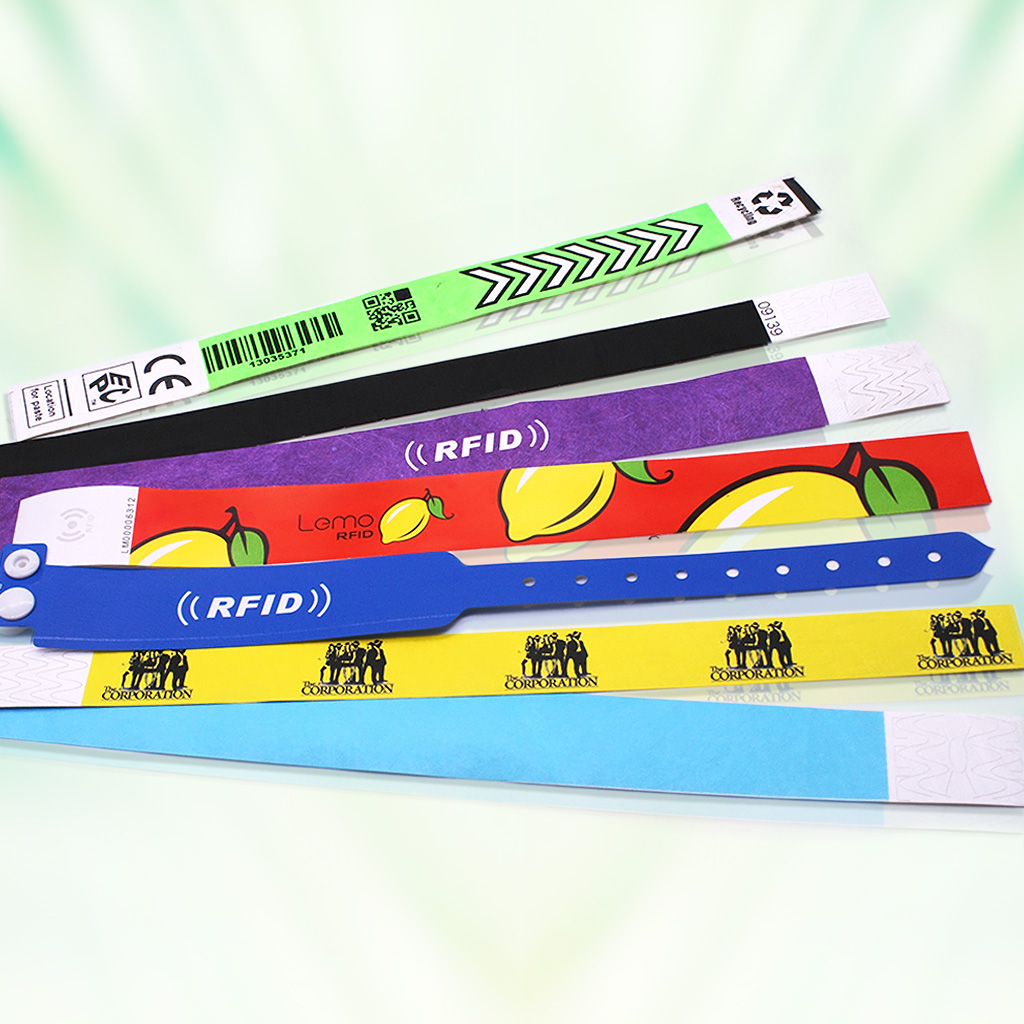 Disposable paper Wristband are the most economical way to identify your guests.Tyvek wristbands are the cheapest way to identify your paid guests.
Leave your contact detail now to get the latest price! 
Product Description
Our Tyvek wristbands have a strong adhesive closure that will shred if tampered with to prevent transferring.
Customize your Tyvek wristbands to promote your organization or message. Create a one-of-a-kind wristband!
Get the customized look for a cheaper price with our pre-printed colorful Expressions Bands.
Help eliminate messy wristband tabs with Tyvek Bands
The colorful practical Tyvek RFID wristband is a one-way wristband ID tag for access control to events, festivals, open airs, concerts and of course for hospital patients. The transponder is embedded in the Tyvek material on the backside of the bracelet. Important: wristbands void if tampered or removed.
Features
Available colors: green, orange, red, yellow, blue; other colors on request
Available size: unisex – adjustable to max. 217mm wrist circumference, width 19mm or 25mm
Material: Tyvek is made of 100% polyethylene fibers, recyclable, with textile touch
Weatherproof (also for outdoor use)
Custom printable, can be labeled with a ballpoint pen too
Operating temperature: +10 to +60 degrees Celsius
Transponder: MIFARE Classic 1k, other technologies on request
Minimum order quantity: 500 pieces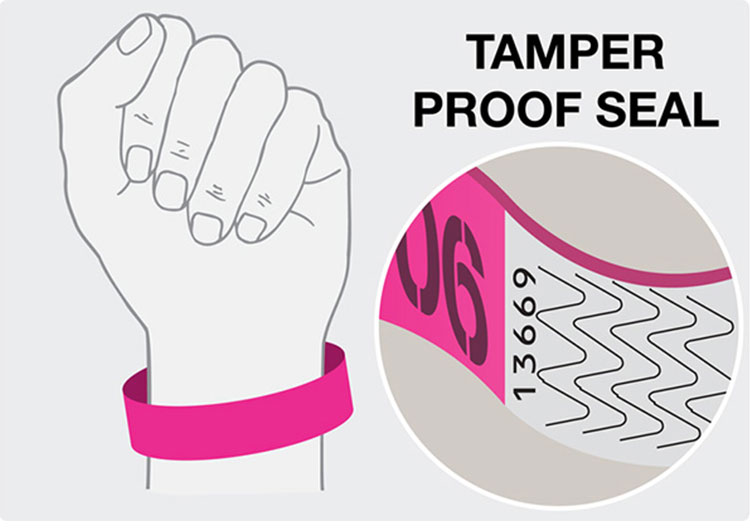 Available chip technologies
Chip Type

Protocal

Capacity

Function

MIFARE® S50

ISO14443A

1KB

Read/Write

MIFARE® S70

ISO14443A

4KB

Read/Write

MIFARE® Plus

 ISO14443A

2KB/4KB

Read/Write

MIFARE® DESFire

ISO14443A

 2KB/4KB/8KB

Read/Write

MIFARE® Ultralight EV1

 ISO14443A

192 byte

Read/Write

I CODE SLI

ISO15693

  128 byte

Read/Write

Legic MIM 256

/

256 byte

Read/Write

Legic MIM 1024

/

1024 byte

Read/Write

Legic ATC 128

/

128 byte

Read/Write

Available 860-960MHz Chip

Alien H3

ISO18000-6C

512 bit

Read/Write

Monza 3

EPC G1 GEN2

512 bit

Read/Write

Monza 6

 EPC G1 GEN2

96 bit

Read/Write
Other ICs are available upon request.