November 2015 France Exhibition
Although affected by the terrorist attacks of Isis, Huayuan booth crowded with guests, Huayuan exhibition customer number achieve all previous most.
April 2015 USA Show
Huayuan attended the USA show. Mr John, a big RFID products supplier in USA. has been in mutual beneficial cooperation with us for one year in view of our high cluality product and professionaL service.
November 2014 France Show
We met many old friends in the exhibition. Huayuan brand is weIl known to European clients, and many partners came to our booth to discuss further long-term cooperation.
May 2013 in Dubal
Mr.Mehran our old friend Who lilkes our products and recognizes our service He always says:"Huayuan company is my first choose, a reliable company
April 2013 in Brazil
April 20l3 Brazil Exhibition connected Huayuan with Mr. santo. We now are friends in business and expanding ourbusiness cope simultaneously.
December 2010 France Show
Huayuan got positive market feed back from Nov.2010 France show. 〇ur customer Mr. Louise Moor concluded business cooperation with us.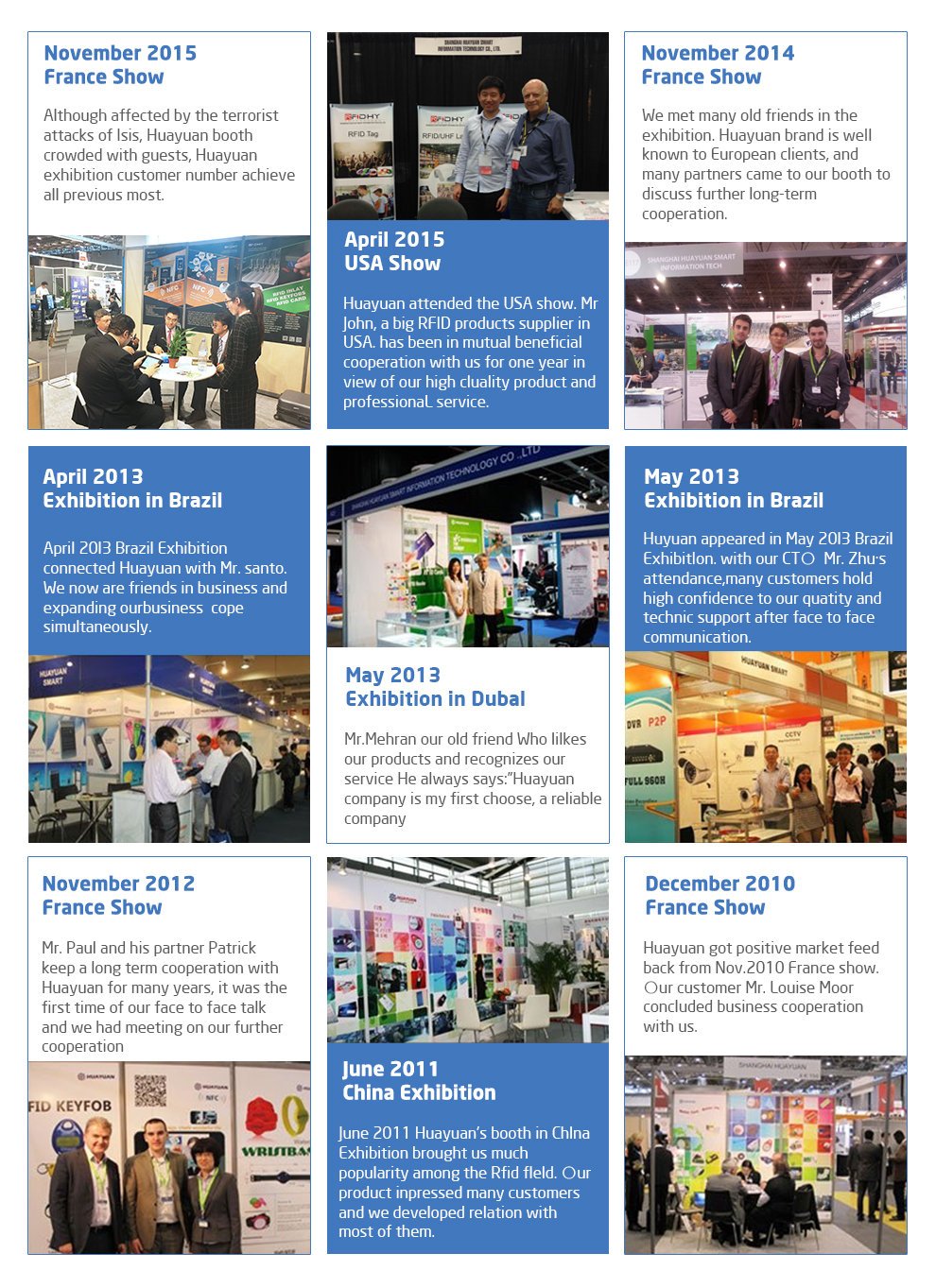 Search RFIDHY for RFID products.
Our RFID products including Card products, Inlay products.  Wristband products, Tag products ect are also avaliable.
Do no hesitate quote us with any Inquiries by http://www.rfidhy.com/contact-us/
We are also in http://www.nfcwork.com/